Get Cheap Dubai Visas at CheapDubaiVisas.com within 2-7working days. Get the cheapest Dubai Visas at the best rates in the market for all nationals. All you need to process your Dubai Visas is a Passport ID, Photo, and Payment. If you are loving Dubai and want to extend your stay, we can help you get Visa Extension fro 30days Visa and 90days Visa respectively. For more information, please feel free to chat with our WhatsApp Support on +971503069041.
The United Arab Emirates 🇦🇪 Dubai Visa is inarguably the favourite destination for tourism, study, work, business, and residency with the fastest, easiest, surest, simplest, and cheapest visa process in the world.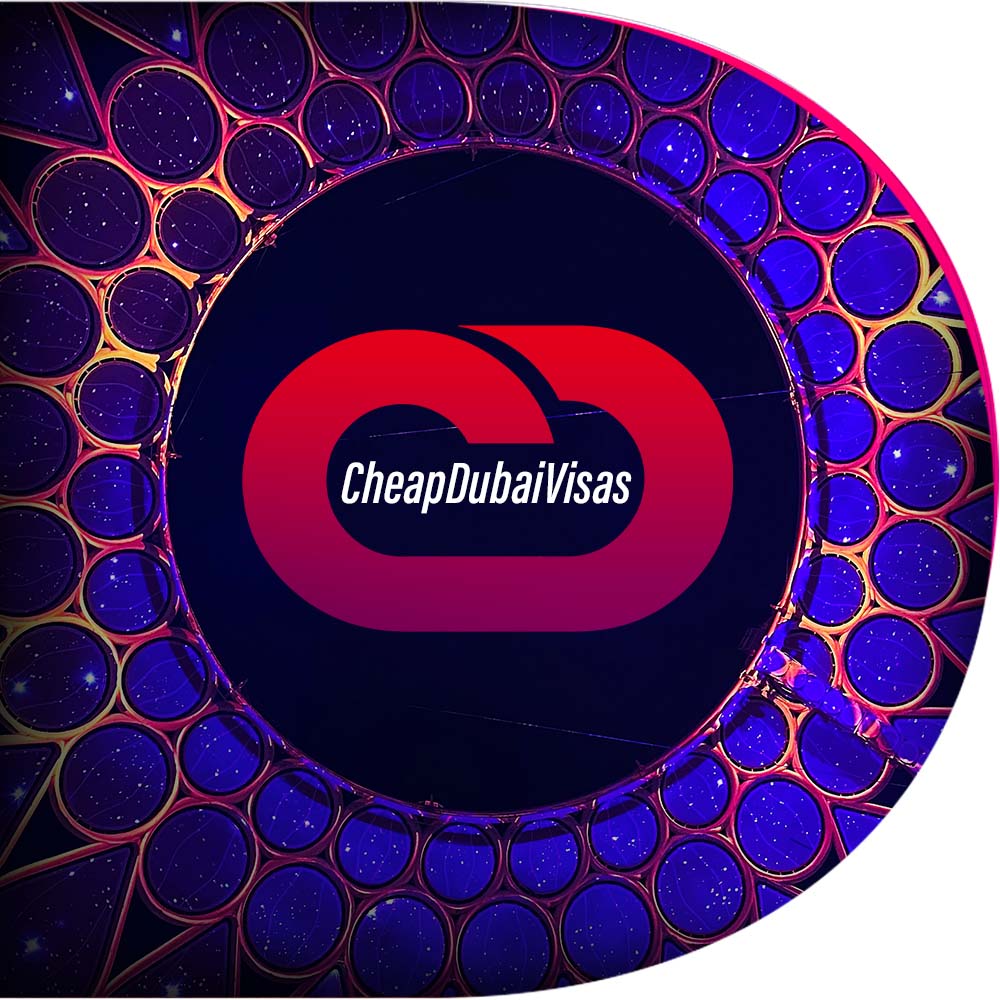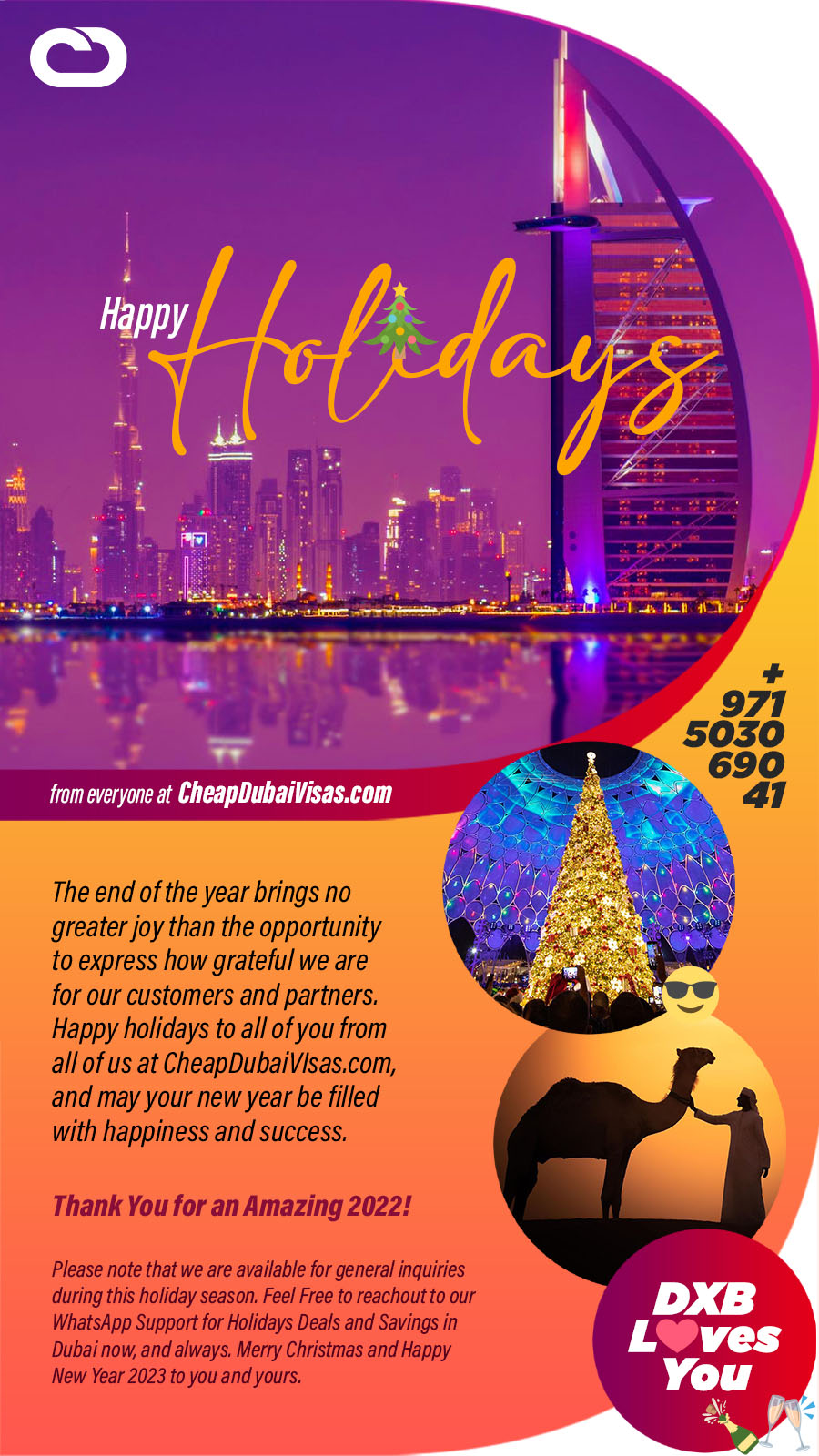 › Dubai UAE🇦🇪 Holidays
---
° Sat, 1 Jan 2022 | New Years' Day
---
° Tue, 1 Mar 2022 | Leilat al-Meiraj (The Prophet's Ascension).
---
° Sat, 2 Apr 2022: Ramadan Start.
---
° Sun, 1 May 2022 | Eid al-Fitr Holiday 1
---
° Sun, 1 May 2022 | Eid al-Fitr
---
° Mon, 2 May 2022 | Eid al-Fitr Holiday 2
---
° Tue, 3 May 2022 | Eid al-Fitr Holiday 3
---
° Fri, 8 Jul 2022 | Arafat (Haj) Day
---
° Sat, 9 Jul 2022 | Eid Al Adha / Feast of Sacrifice
---
° Sat, 9 Jul 2022 | Eid al-Adha Holiday 1
---
° Sun, 10 Jul 2022 | Eid al-Adha Holiday 2
---
° Mon, 11 Jul 2022 | Eid al-Adha Holiday 3
---
° Fri, 29 Jul 2022 | Al-Hijra (Islamic New Year)
---
° Sat, 8 Oct 2022 | Mouloud (The Prophet's Birthday)
---
° Wed, 30 Nov 2022 | Commemoration Day
---
° Fri, 2 Dec 2022 | National Day
---
° Sat, 03 Dec 2022 | National Day Holiday
---
° Sat, 31 Dec 2022 | New Year's Eve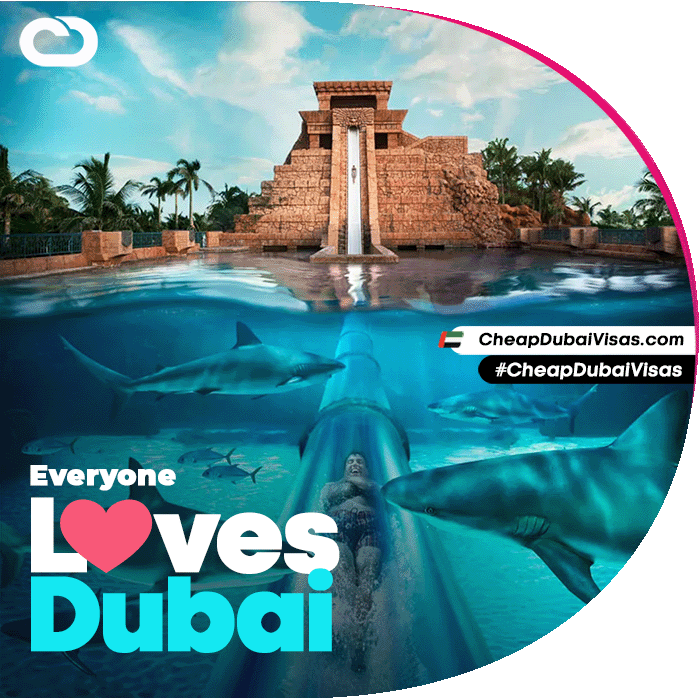 Top Selling
Visas
The 6 top selling Dubai Visas this months are:
Over 30+
FAQS
Find answers to Frequently Asked Questions about Dubai Visas.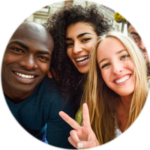 Yea we got 5days tours for less than $100 for 3 of us and was not all, we got a thank you t-shirt souvenir with our picture on it. This is Insane! Who does this?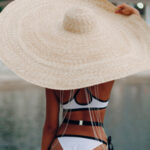 So I give myself a special treat from time to time with only the best things in life cos I only got one so, when I heard about affordable luxury, was excited cos that means I get more first class experiences so I love his guys.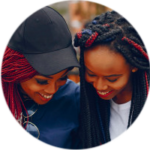 It's Official! Every End Of The Year, we'll be going to Dubai to spend 1week doing something new every time till we experience everything there is. Afterall, it is very affordable.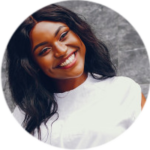 I got my 2years Dubai Freelance Visas at an insanely low price within 10days and I never visited their office so it didn't seem real until I arrived my hotel in Dubai.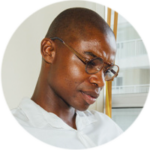 They are very straight forward team and they handled everything as if we were paying one big money sef. Thanks Cheap Dubai, will refer others.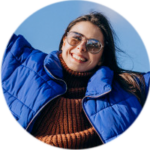 Thanks Caleb, we got the best offer on Dubai 14days Visas for a family of 5. It was smooth and I didn't even have to go to their office.
From getting my Visa to Flight, to our airport pickup, to settling at the lodge, to attending interviews to securing a job, to moving to the company's accommodation to resume work; it was a memorable experience.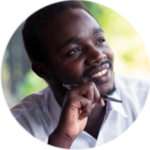 I've worked as a SMMRT Agent with Cheap Dubai International for years and I haven't had any bad experience with my clients. Their delivery is prompt and trouble free. I'll always recommend their services.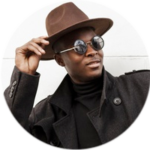 Dubai is the destination of the future for businesses and as such, is where all my clients from around the world are residing. So instead of going to the US or UK or Europe or China, I meet them in Dubai.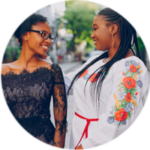 We went shopping at the World No. 1 Destination for shopping during the Dubai Shopping Festival and It was unspeakably affordable plus wee got a deal for extra luggages
Everything started with our procuring our UAE Freelance Visa, courtesy of Cheap Dubai Visas and now we own an international business in the world's destination in Asia.
They handled our Dubai Visas at the lowest rates compared with other agencies and it was delivered without even going to their office. We sent the requirements via whatsApp and received Visas via same and our family enjoyed Dubai.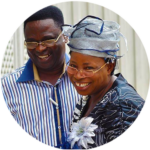 It was a time of wow and wow and more wow. There is never enough surprises in Dubai and it was all made possible by Cheap Dubai International Agency. We should make this yearly.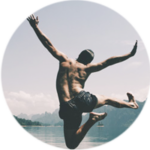 From January to January the next year, it's always gonna be summer here. You've gotta be here to get it. Loving the UAE, thanks Sachelles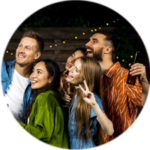 You've gotta be at the United Arab Emirates Dubai to to understand what I'm talking about. Thanks CD International for making it happen.
Important Information: [1] Visa fees paid to CD Adventures LLC (cheapdubaivisas.com) are non-refundable, irrespective of whether the visa is delayed or approved, or rejected. [2] Visa approval is at the sole discretion of the immigration officials and not CheapDubaiVisas.com or CD Adventures LLC. [3] We cannot guarantee that all applications will be 100 percent approved, it is illegal to do so. [4] We may require additional documents based on Immigration requirements In case we are unable to process a visa application due to immigration restrictions or non-availability of necessary documents visa fee will be refunded. [5] Once your visa application is submitted to immigration the visa fee is not refundable whether it is approved or rejected. [6] Cancellation of an issued visa may be requested at an additional fee subject to immigration conditions. [7] All visas will be Electronic Visas (eVisas) however an original copy can be requested for an additional fee. [8] eVisa message or OK To Board can be updated at an additional fee. [9] If any crime takes place during the visit of the traveler sponsored by us they will be dealt with by the UAE Police Department at the full weight of the UAE Laws. [10] In case they are imprisoned or if the immigration system shows an overstay the guarantor shall be solely responsible for the penalties and liabilities. [11] CheapDubaiVisas.com agency has full authority to take necessary action against the guarantor. [12] CD Adventures LLC reserves the right to change her terms and conditions at its discretion and without notice. [13] Additional visa charges and refundable security deposit of AED3000 cash shall be applicable for certain nationalities and or in case of no relationship between Guarantor and Visitor. [14] If the visa applicant is currently in the UAE he or she should request for visa extension to get a new visa. [15] If after filling out the form, sending documents, and paying for the visa process, then you change your mind before we apply for a visa, a 30% administrative fee is applicable before a refund is effected. For more on our Ts and Cs, kindly read our Terms and Conditions.